Born February 2015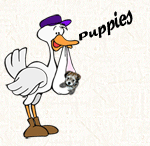 ** Puppy News . . .
Puppies are have arrived! Sarah gave birth to 5 puppies on 8/27/15 & Roxy gave birth to 4 puppies on 8/21/15.

We are currently accepting applications for these litters. If you are serious about adding one of our wonderful puppies to your home, you may contact us by phone or email with your interest.

Please follow their progress on our News page.


Any time during the year, you may check out our news page for puppy updates & additional information about fur-family.




Most of our puppies are spoken for well in advance. Therefore, if you are interested in one of our loveable Havanese, please submit your application today! To get started, just contact us by phone or email, and we will get the application to you right away.
We invite you to browse through pictures of our previous litters. Prepare yourself to come down with a case of "Puppy Fever"! Pictures from all of our previous litters are available below.
We do extensive, AKC recommended, health testing of our Havanese and they are OFA registered. This is done to insure that we are producing healthy, breed standard, puppies. Very few breeders can offer this piece of mind! Our health testing results are available at the bottom of each individual dog's page.
If you are interested in adding a cute Havanese Puppy to your family, please contact us for more information.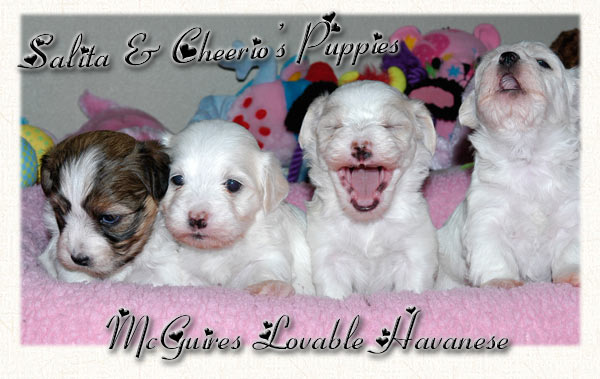 :: Salita & Cheerio's puppies ::